Back when lockdown was first starting, I set myself a challenge: to read 30 books in 30 days.
Mostly because it seemed like the perfect time to really have the chance to dive into my ever-growing to-be-read pile (at this point, I'm pretty sure it's ready to become a living, breathing being).
By the end of the challenge, not only had I made a relatively big impact on the list — although, if I'm being realistic, there have been plenty of new titles that have filled the gap — but I discovered some amazing new books, too.
Here are the next 10 books from my 30 day challenge.
Would Like To Meet by Rachel Winters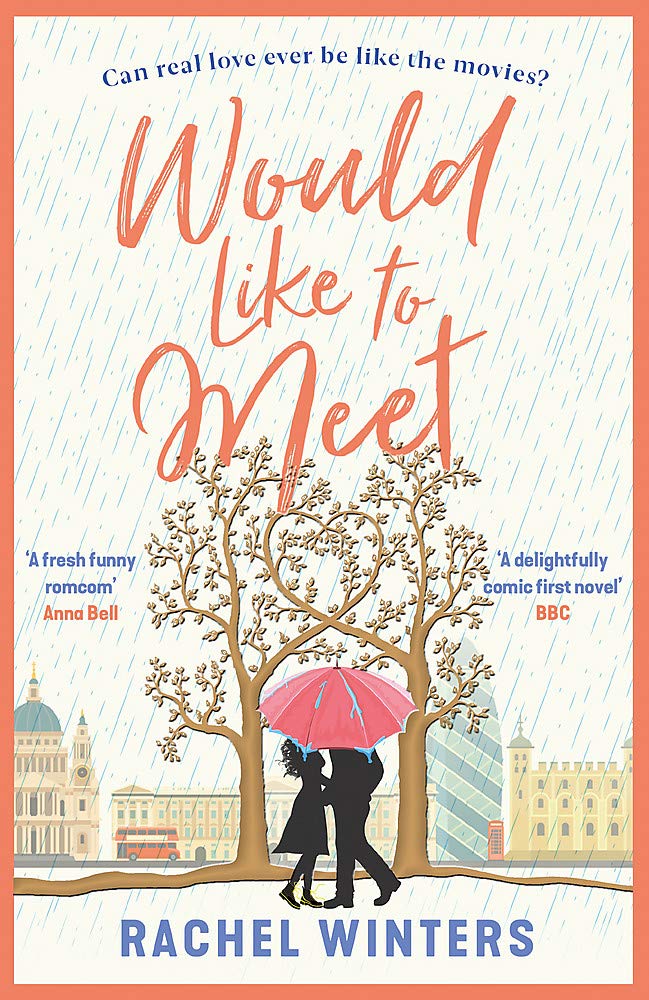 Long-suffering assistant Evie Summers will lose her job unless she can convince her film agency's biggest and most difficult client, Ezra Chester, to finish the script for a Hollywood romcom. The catch? He hasn't started writing it.
Suffering from 'writer's block,' he will only put pen to paper if singleton Evie can prove to him that you can fall in love like they do in the movies. Forget internet dating, Evie can only meet a man the way that Sally met Harry, or Hugh Grant meets anyone. Cue her entering into one ridiculous romcom scenario after another. But can life ever be like the movies?
Of course, real life is never that straightforward . . .
Worst Best Man by Mia Sosa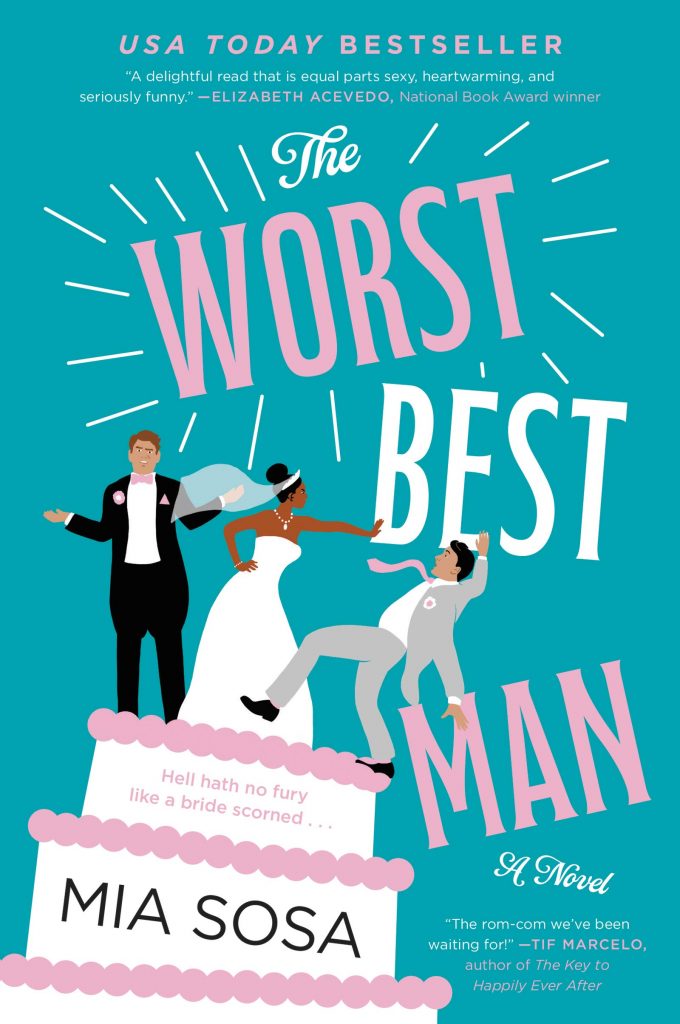 A wedding planner left at the altar? Yeah, the irony isn't lost on Carolina Santos, either. But despite that embarrassing blip from her past, Lina's offered an opportunity that could change her life. There's just one hitch… she has to collaborate with the best (make that worst) man from her own failed nuptials.
Marketing expert Max Hartley is determined to make his mark with a coveted hotel client looking to expand its brand. Then he learns he'll be working with his brother's whip-smart, stunning—absolutely off-limits—ex-fiancée. And she loathes him.
If they can nail their presentation without killing each other, they'll both come out ahead. Except Max has been public enemy number one ever since he encouraged his brother to jilt the bride, and Lina's ready to dish out a little payback of her own.
Soon Lina and Max discover animosity may not be the only emotion creating sparks between them. Still, this star-crossed couple can never be more than temporary playmates because Lina isn't interested in falling in love and Max refuses to play runner-up to his brother ever again…
The Woman In Cabin 10 by Ruth Ware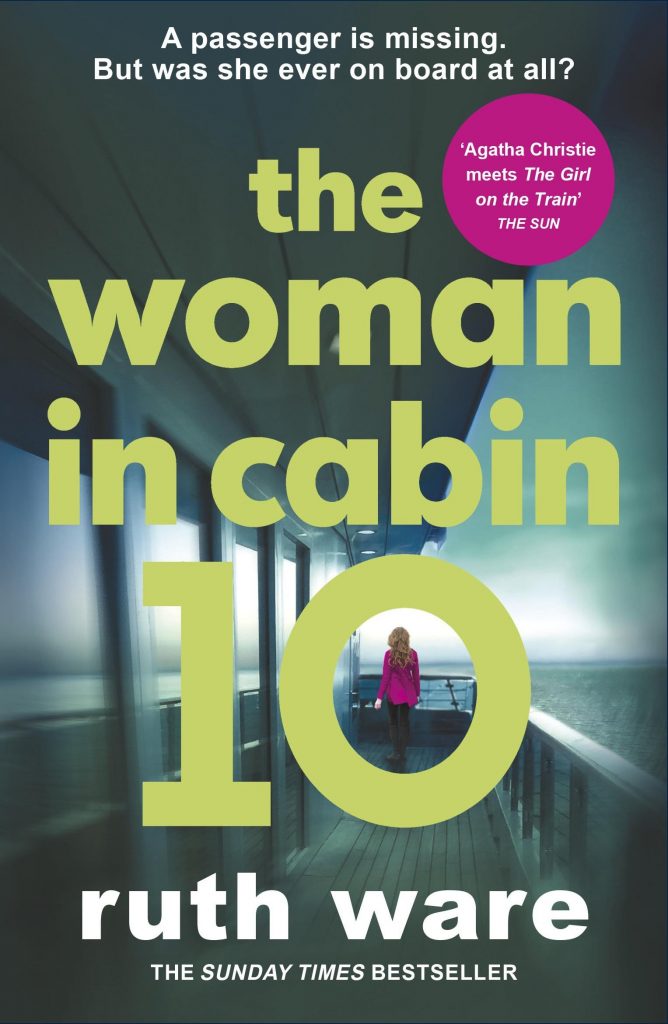 This was meant to be the perfect trip. The Northern Lights. A luxury press launch on a boutique cruise ship.
A chance for travel journalist Lo Blacklock to recover from a traumatic break-in that has left her on the verge of collapse.
Except things don't go as planned.
Woken in the night by screams, Lo rushes to her window to see a body thrown overboard from the next door cabin. But the records show that no-one ever checked into that cabin, and no passengers are missing from the boat.
Exhausted and emotional, Lo has to face the fact that she may have made a mistake – either that, or she is now trapped on a boat with a murderer…
No, We Can't Be Friends by Sophie Ranald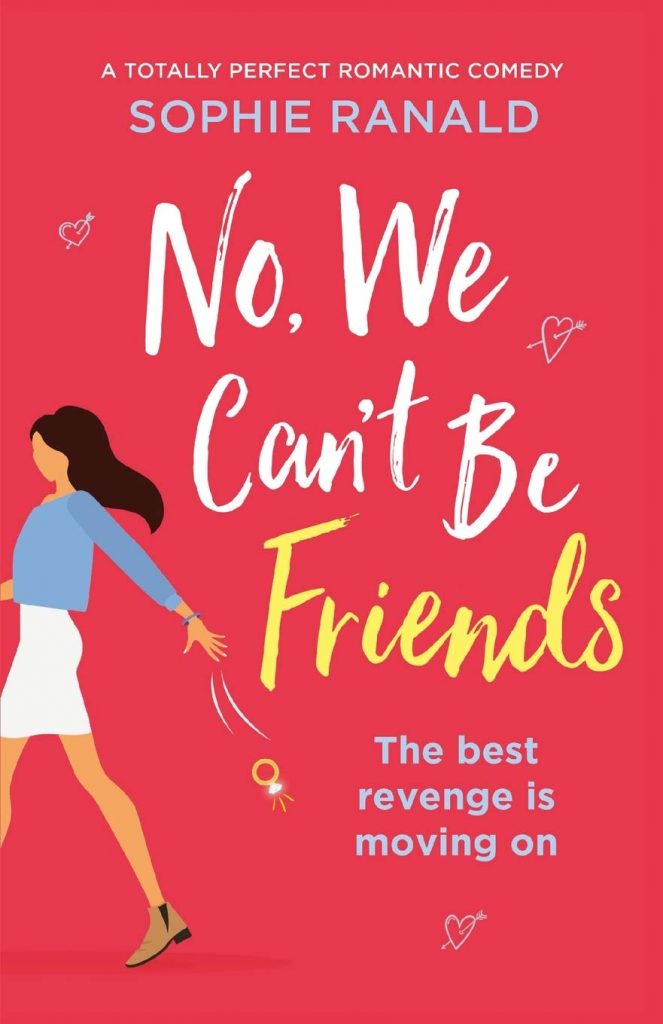 When Sloane met Myles, everything fell into place. He loved a Martini almost as much as she did, shared her passion for four-cheese pizzas, and made her laugh harder than any episode of Friends. She'd found The One at last and she could finally delete Tinder, forgetting all those waste-of-space men she'd never have to date again.
But then she finds out that Myles has a secret. A very big one.
The fairytale is over. Her heart is blown to smithereens. Drowning her sorrows in Ben & Jerry's can only get Sloane so far before she has to decide… Can she learn to love herself more than she loved the love of her life? And what if, after everything, she's got Myles – and his secret – all wrong?
The Happy Ever After Playlist by Abby Jimenez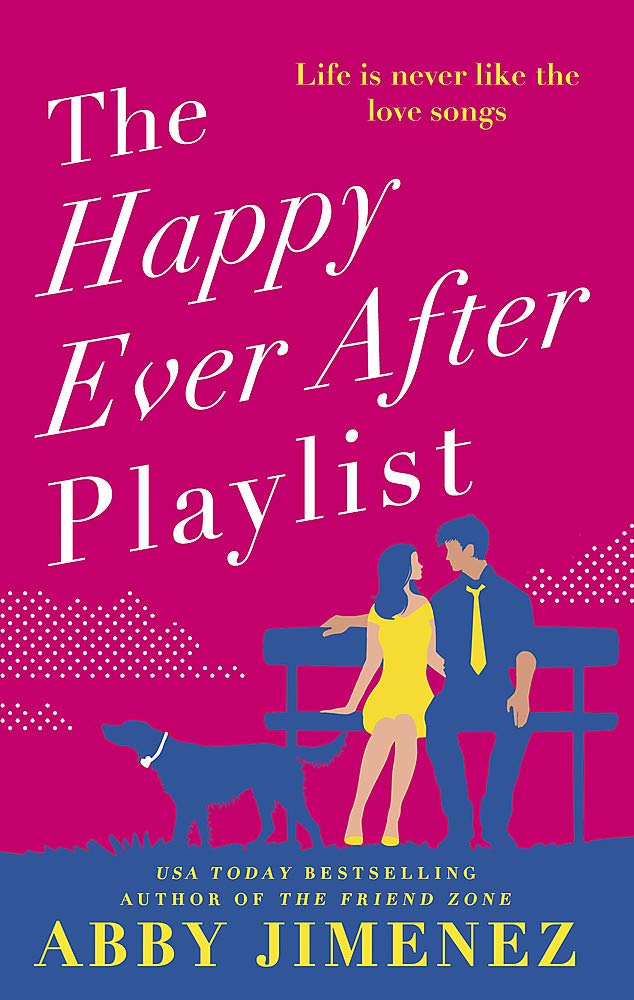 Two years after losing her fiancé, Sloan Monroe still can't seem to get her life back on track. But one trouble-making pup with a 'take me home' look in his eyes is about to change everything. With her new pet by her side, Sloan finally starts to feel more like herself. Then, after weeks of unanswered texts, Tucker's owner reaches out. He's a musician on tour in Australia. And bottom line: he wants Tucker back.
Well, Sloan's not about to give up her dog without a fight. But what if this Jason guy really loves Tucker? As their flirty texts turn into long calls, Sloan can't deny a connection. Jason is hot and nice and funny. There's no telling what could happen when they meet in person. The question is: with his music career on the rise, how long will Jason really stick around? And is it possible for Sloan to survive another heartbreak?
The Love Square by Laura Jane Williams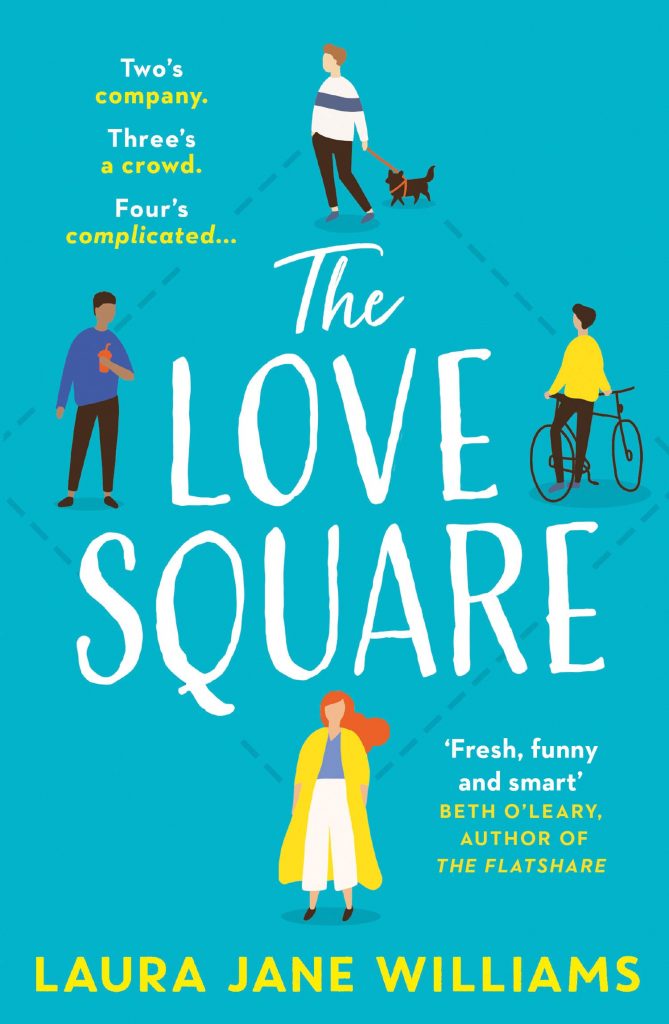 She's single. But it can still be complicated…
Penny Bridge has always been unlucky in love.
So she can't believe it when she meets a remarkable new man. Followed by another.
And then another…and all of them want to date her.
Penny has to choose between three. But are any of them The One?
Scrublands by Chris Hammer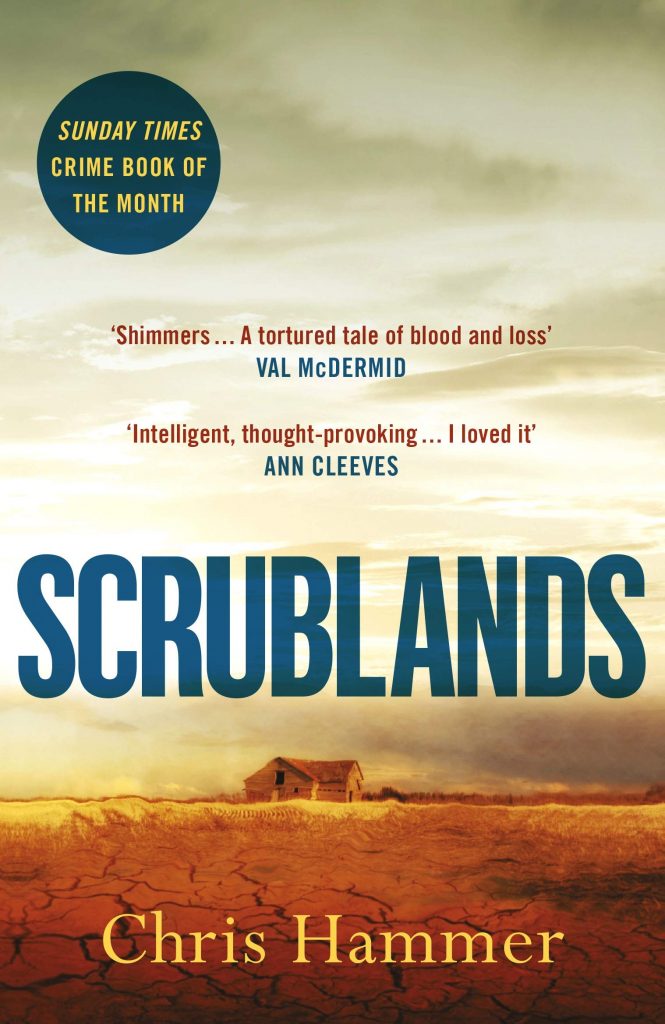 In an isolated country town ravaged by drought, a charismatic young priest opens fire on his congregation, killing five men before being shot dead himself.
A year later, journalist Martin Scarsden arrives in Riversend to write a feature on the anniversary of the tragedy. But the stories he hears from the locals don't fit with the accepted version of events.
Just as Martin believes he is making headway, a shocking discovery rocks the town. The bodies of two backpackers – missing since the time of the massacre – are found in the scrublands. The media descends on Riversend and Martin is the one in the spotlight.
Wrestling with his own demons, Martin finds himself risking everything to uncover a truth that becomes more complex with every twist. But there are powerful forces determined to stop him, and he has no idea how far they will go to make sure the town's secrets stay buried.
Fleishman Is In Trouble by Taffy Brodesser-Akner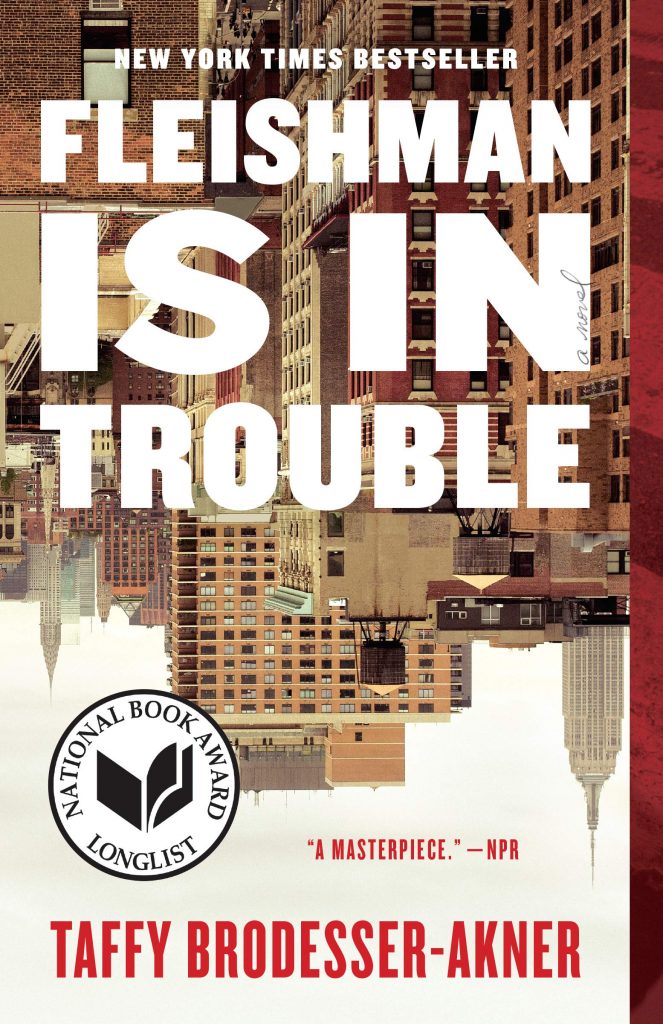 Finally free from his nightmare marriage, Toby Fleishman is ready for a life of online dating and weekend-only parental duties. But as he optimistically looks to a future that is wildly different from the one he imagined, his life turns upside-down as his ex-wife, Rachel, suddenly disappears.
While Toby tries to find out what happened – juggling work, kids and his new, app-assisted sexual popularity – his tidy narrative of a spurned husband is his sole consolation. But if he ever wants to really understand where Rachel went and what really happened to his marriage, he is going to have to consider that he might not have seen it all that clearly in the first place . . .
The Rearranged Life of Oona Lockhart by Margarita Montimore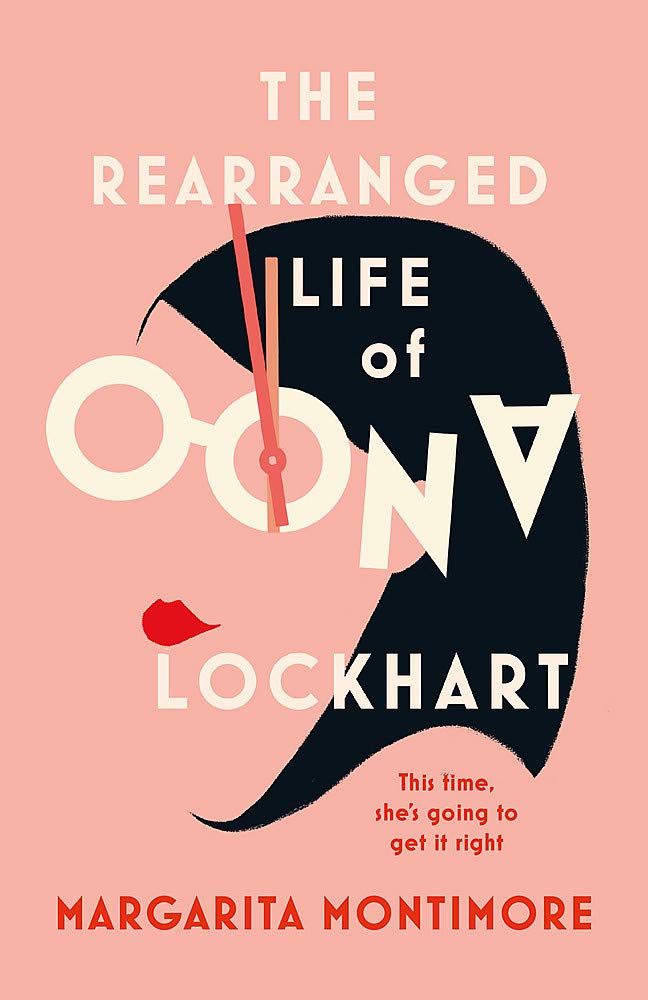 Brooklyn, 1982. Oona Lockhart is about to celebrate her 19th birthday and ring in the New Year. But at the stroke of midnight, she is torn from her friends and boyfriend, finding herself in her fifty-one-year-old body, thirty-two years into the future.
Greeted by a friendly stranger, Oona learns that on every birthday she will leap into a different age at random. Still a young woman on the inside, but ever changing on the outside, who will she be next year? Wealthy philanthropist? Nineties Club Kid? World traveller? Wife to a man she's never met?
As she struggles between fighting her fate and accepting it, Oona must learn to navigate a life that's out of order – but is it broken?
Can You Keep A Secret? by Sophie Kinsella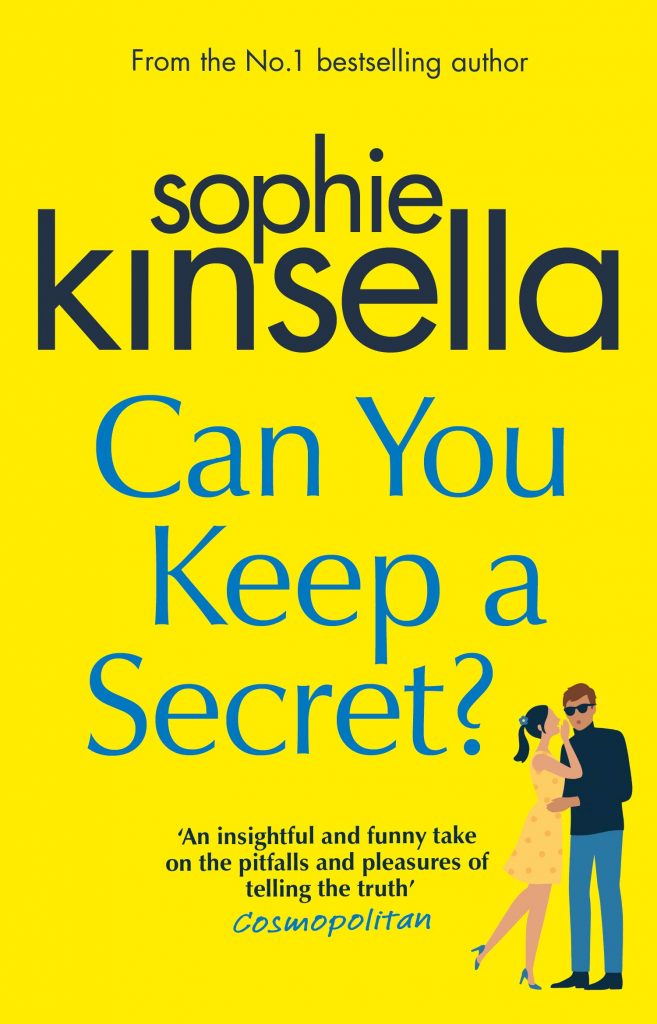 Emma is like every girl in the world. She has a few little secrets.
Secrets from her mother:
1. I lost my virginity in the spare bedroom to Danny Nussbaum while Mum and Dad were downstairs watching TV.
… From her boyfriend:
2. I'm a size twelve. Not a size eight, like Connor thinks.
3. I've always thought Connor looks a bit like Ken. As in Barbie and Ken.
… From her colleagues:
4. When Artemis really annoys me (which is pretty much every day), I feed her plant orange juice.
5. It was me who jammed the copier that time. In fact, all the times.
…Secrets she wouldn't share with anyone in the world:
6. My G string is hurting me.
7. I faked my Maths GCSE grade on my CV.
8. I have no idea what NATO stands for. Or even what it is…
…until she spills them all to a handsome stranger on a plane. After all, she'll never see him again.
But on Monday morning, Emma's office is abuzz about the arrival of Jack Harper, the company's elusive CEO. Suddenly Emma is face-to-face with the stranger from the plane, a man who knows every single humiliating detail about her.
Things couldn't possibly get worse… Until they do.